DECK PROJECT
We discovered back in the spring of 2012 that our back deck wasn't as solid anymore. When it was taken apart, it became apparent that it was even less solid than we thought. My long time friend, Norm Brioux who runs Sapphire Building and Renovations was brought on board to re-build the back deck. We had a couple of changes in mind. The first was to square off the corners and the second was to make the deck all one level. While the original design added some style, it was not practical. Arranging patio furniture was tough. Most furniture is square shaped and trying to arrange on triangular spaces was difficult. The new design turned out great. Norm did a great job for us and now we have had a great back yard deck over the past few years.
The original in a photo taken on the day we took possession of the home. It doesn't look that bad in this picture but just a year later it started to peel. Two years later it was even worse with some boards feeling more like styrofoam than wood.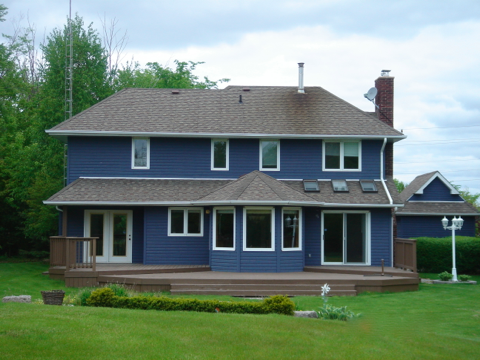 Here's an over-all view of the new deck.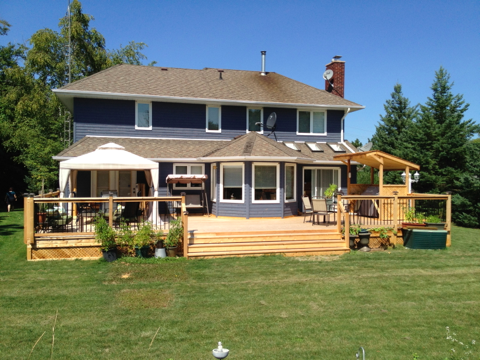 Here is the BBQ pit! I had wanted some shelter over the BBQ so that I could cook outside even if it was raining. We put together a design that both fit our budget, looks great and provides good shelter for bad weather days. A couple of counter tops on either side of the BBQ provide more space. A couple of low voltage Noma lights provide some light in the evening and on those shorter days.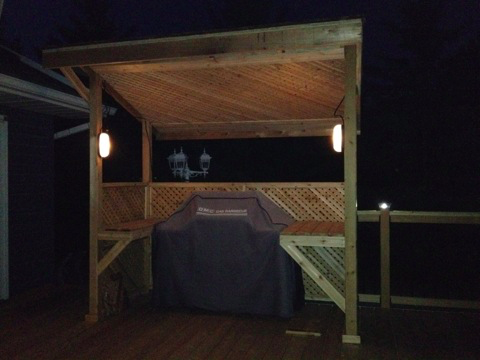 We setup the gazebo outside of the dining room doors. It provides a great outdoor dining area off to the side instead of in front of the windows from the kitchen eating space.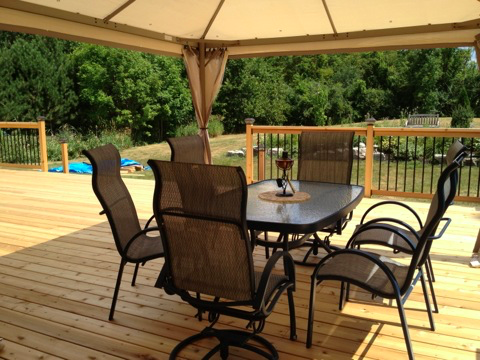 Here's our outdoor sitting space. A nice area to sit and enjoy a coffee or drink.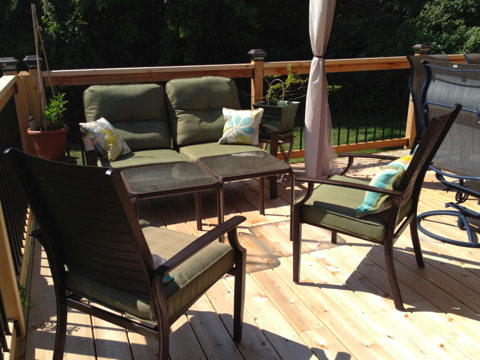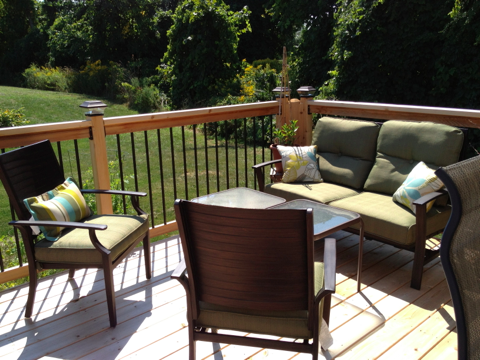 Dining and sitting area.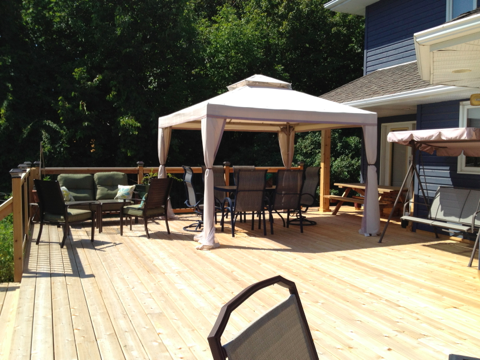 Click here to visit our blog site to things along the way and for more pictures.